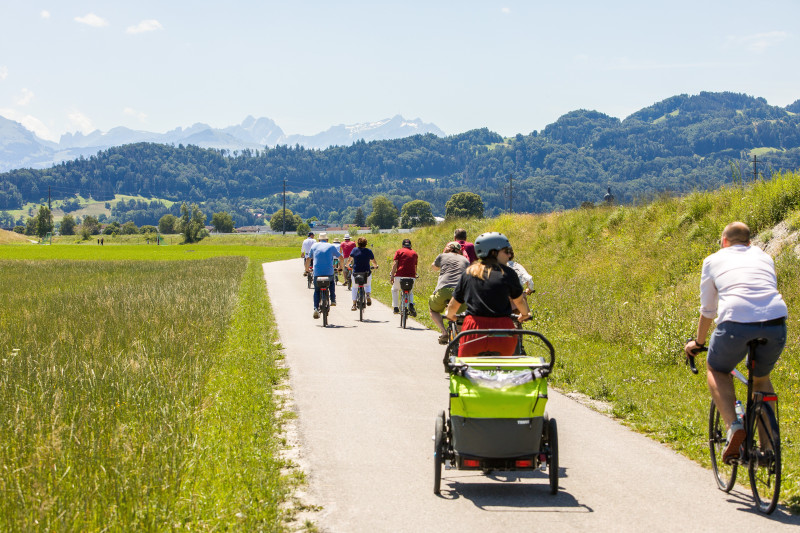 "Crossing the border"
A mobile audio trail to 52 stories of escape from 1938 to 1945
From Lake Constance to the Silvretta mountains along Cycle Route No. 1.
"We made it! Hope you are all healthy! And everything is in order. Now my report!" (Willy Geber from St. Gallen to his Wife in Vienna, August 1938)
Thousands of refugees tried to reach Switzerland via Vorarlberg between March 1938 and May 1945: Persecuted Jews, political opponents of the Nazis, deserters, prisoners of war, forced and foreign laborers from occupied European countries. As early as the summer of 1938, Switzerland began to seal off its borders to the refugees. Escape helpers on both sides of the border were still able to help individuals. But for all of them, there were now only illegal routes to freedom.
Along bike route No. 1, from Bregenz to Partenen, and at selected locations in Switzerland and Liechtenstein, symbolic border stones mark 52 audio posts about these refugees' personal stories, and invite you via QR code to engage with the history of the place in question, to pause and pay attention to the surroundings.
Crossing the Border tells of odysseys across Europe and local smugglers who become escape helpers, of lovers who break out of prison and prisoners of war who get lost, of protesting schoolgirls and interrogations by the Gestapo, of adventures on birthdays, of dangerous routes across the Rhine and the mountains – of human courage, bureaucratic zeal and resistance.
The experiences of these refugees are reflected in personal letters, documents from the German and Swiss authorities, memories of contemporary witnesses and photographs of the sites. From them, an impression of the events of that time emerges from many perspectives – to hear, to read and to see. On the road by bike between lake and mountains, on both sides of the Rhine, both sides of a border that still today divides and connects at the same time.
The website crossing-the-border.info with an interactive bike map serves as a platform for this exploration of the border landscape in the Rhine Valley and the mountains.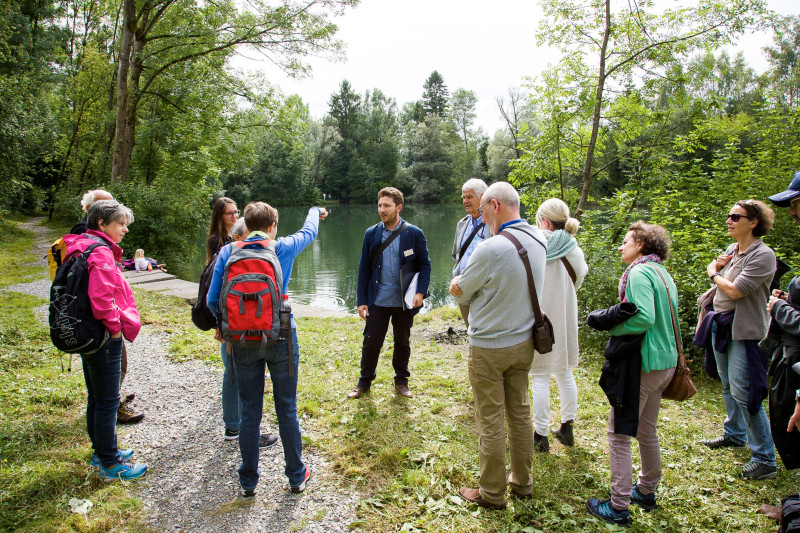 The mobile audio trail "Crossing The Border" is a project of the Jewish Museum Hohenems in cooperation with: erinnern.at, Bodensee Vorarlberg Tourismus, Land Vorarlberg, Tourismus & Stadtmarketing Hohenems, Stadt Hohenems, Stadt Feldkirch, Marktgemeinde Lustenau, Stadt Bregenz, Stadt Bludenz, Stadt Dornbirn, Marktgemeinde Hard, the Vorarlberg communities of Höchst, Altach, Mäder, Koblach, Meiningen, Schruns, Tschagguns, St. Gallenkirch and Partenen, the Swiss municipalities of St. Margrethen, Au, Widnau, Diepoldsau, Oberriet and Buchs, and the Liechtenstein municipality of Mauren.