The We Refugees Archive sees itself as a digital education center. Based on the archive of self-testimonies of refugees, educational modules and workshops are offered for historical and civic education and remembrance work.
Workshops
The project team of the We Refugees Archive offers workshops for exploring transhistorical and transnational memory work with selected contributions from the archive for multipliers in education and memory work. A selection of the workshops offered so far can be found here.
If you would like to conduct a workshop with us, please contact us at werefugees@minor-kontor.de.
Bookmarks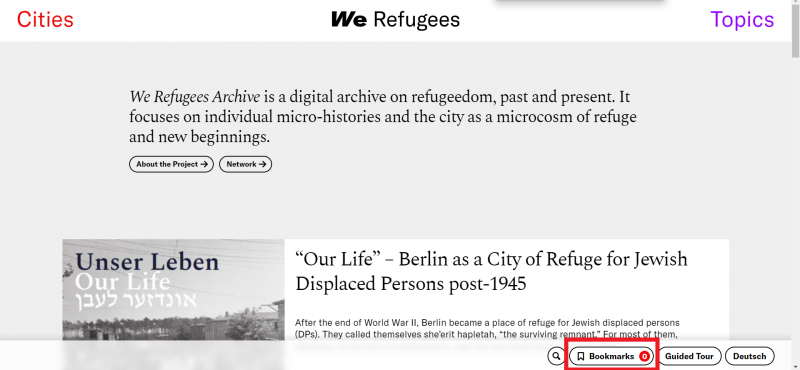 If you would like to compile your own selection of items in the archive for your educational work and share them with others via link, you can use the "bookmarks" function in the footer (below) for this purpose. These functions also allow you to create descriptions or work assignments for the corresponding link lists.
Of course, you can also use the bookmark function as a personal bookmark.
You can create, edit and rename multiple bookmark lists.
Curated Collection of Documents
In our curated collection of documents from 2020, you will find selected self-testimonies on the We Refugees Archive's focus topics, especially from Palermo and Vilnius.