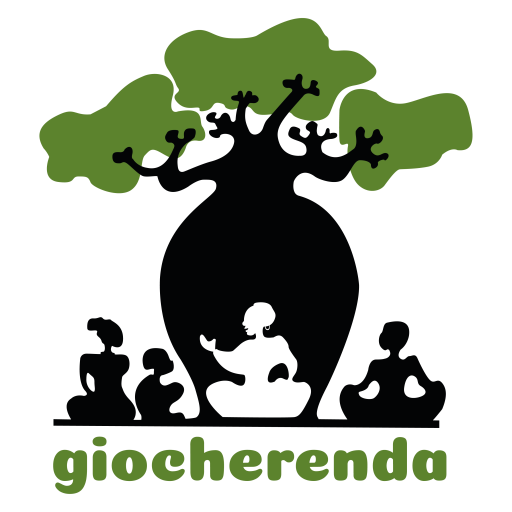 Giocherenda is a professional organisation of and with young refugees in Palermo (Italy), which offers political education, such as storytelling games. The aim is not to help and support refugees, but explicitly the opposite approach: refugees help Europeans by being together and sharing experiences.
Giocherenda comes from the African language Pular and means solidarity, but also interdependence and strength, which arises from the coming together of people. It is similar to the Italian word "Giocare" (to play), which inspired the collective to develop games that can create narratives and share personal memories.
The self-testimonies and films created in Palermo for the We Refugees Archive were developed by Giocherenda in biographical workshops. Diawara B. and Diallo S. of Giocherenda designed a three-day workshop with the participants Glory M., Fatima D., Ismail A., Kadijatu J., Marrie S. and Mustapha F., focusing on their own experiences in Palermo. With different approaches and games, personal experiences could be exchanged in the group and told in front of the camera of the We Refugees Archive film team in the Black Box. Fatima D., Ismail A. and Mustapha F. agreed to make short films about their lives and themes in the city with the We Refugees Archive film team outside the Giocherenda workshop.
The perspective of the refugees
A script or standardised questions in the filmic interviews were deliberately avoided. It was all about the perspective of the refugees and the topics they wanted to talk about. Everyday life in Palermo, their friends, who meet in the immigration district Ballaro, The only requirement of the workshop was a rough outline of their life experiences in Palermo and their visions for the near future. Accordingly, the participants were free to decide what they wanted to talk about and what impressions, problems and perspectives they wanted to discuss. The fact that some of them nevertheless talked about their experiences of fleeing to Europe was therefore not based on a workshop guideline, but solely on their own decision.