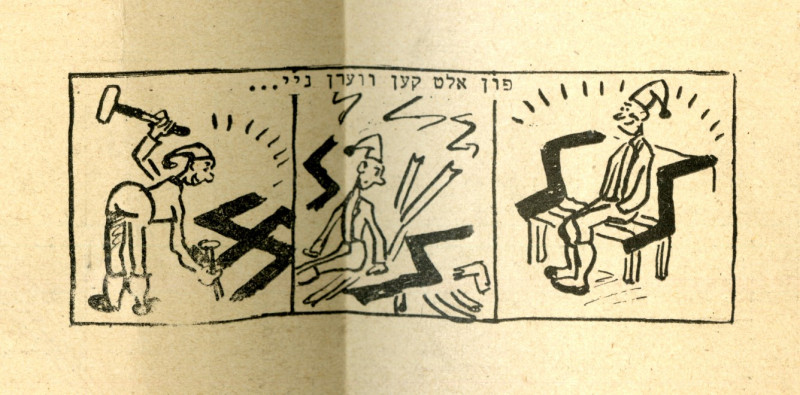 First Holocaust Researchers
Confronting Nazi persecution and the immense personal losses, Jewish survivors in Europe were among the first to research Nazi crimes.Documentation of the destruction of European Jewry and the Shoah began already during World War II. After 1945, the surviving DPs saw it as their duty to research and remember. This was done, among other things, through numerous publications in Yiddish. The researchers did pioneering work long before the process of coming to terms with the past started at the universities. Renowned institutions in Germany recognized their research only decades later.
In Berlin, Jewish DPs established a Historical Commission as early as 1946. In November of the same year, the commission called on readers of the camp newspaper Undzer Lebn to submit survivor testimonies and life stories. The staff distributed questionnaires among the DPs. The latter filled them out and sent them to the YIVO Institute for Jewish Research in New York or to the headquarters of the Historical Commission in Munich. By 1947 at the latest, the first exhibitions and events in which survivors shared their memories were held in the hall of the People's University.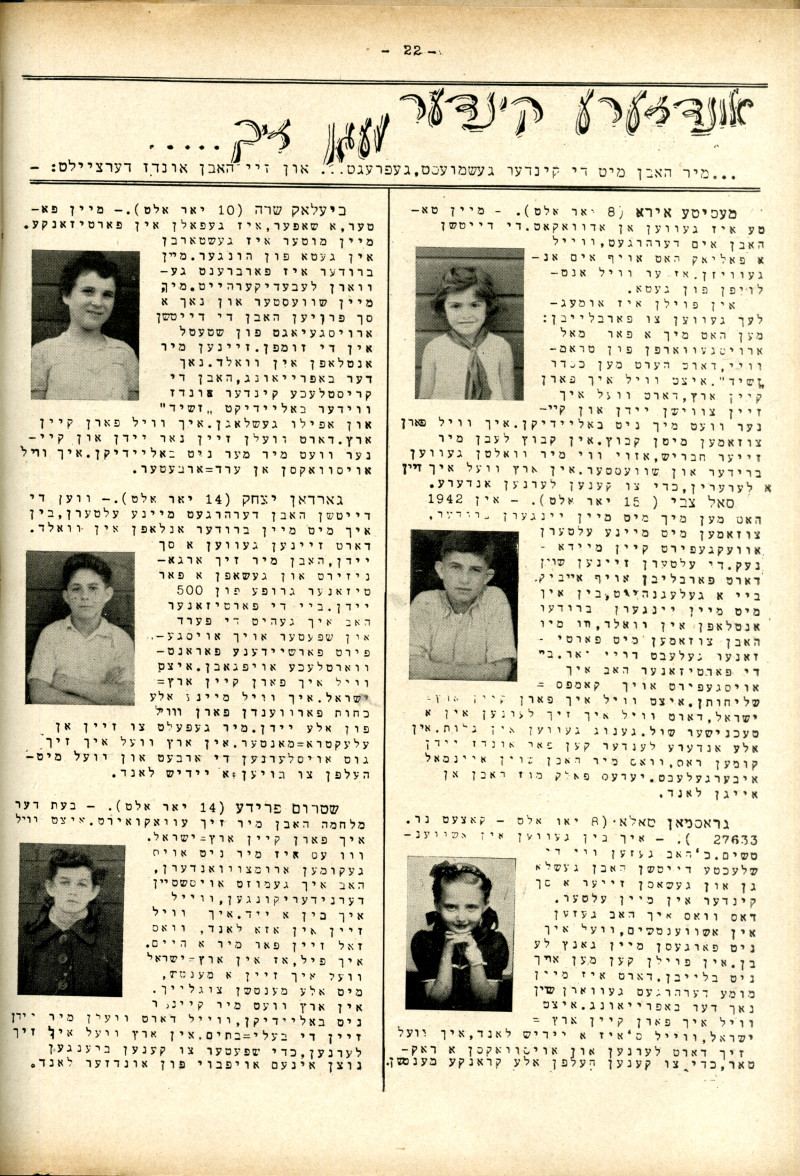 "Our Children About Themselves"
In September 1946, the camp newspaper Undzer Lebn interviewed children from the DP camp "Düppel-Center" in Schlachtensee. Sol Zvi (right column, second picture from the top), 15 years old, recounted his experiences: "In 1942, I and my younger brother were deported to Majdanek together with my parents. My parents stayed there forever. My brother and I seized an opportunity to escape into the forest, where we lived with partisans for three years. With the partisans, I also carried out combat missions. There [in 'Eretz Israel'] I want to go to a technical school. We were in exile long enough. In all other countries, what we have already gone through can happen to us Jews again. Every people must have its own country."