"For the fifth time I celebrate New Year's Eve in Berlin. And I take leave of another year far from Damascus.
We do not give up hope and confidence so that we can continue to live.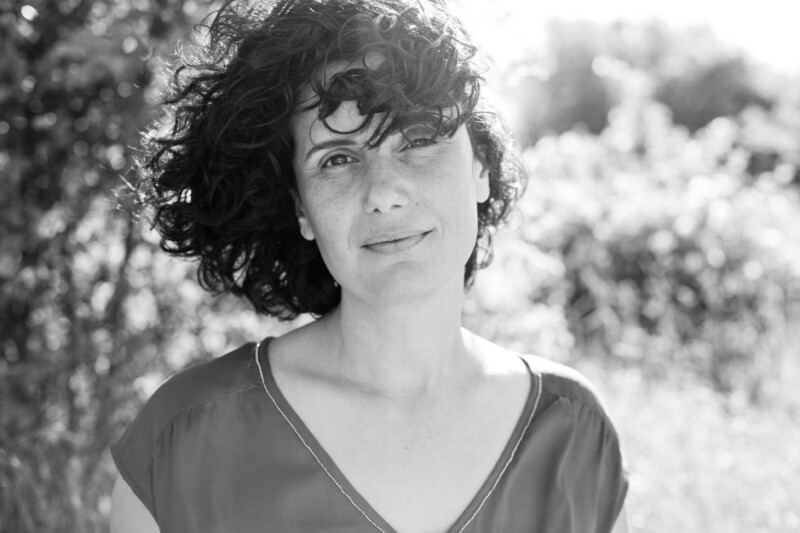 Good morning, Berlin, you beautiful city that is saying goodbye to 2018.
Good morning, Damascus, let me here – from my Berlin presence – bid farewell to another year that I have spent far from you. I look back on you, my Damascus, and say to myself: Damascus, you are the past and the future.
For the fifth time already I will celebrate New Year's Eve in Berlin and welcome a new year. This is the city that I have closed into my soul and heart after Damascus. I have been repeating this for five years – despite all the difficulties and obstacles to integration.
New Year's Eve is an absolute family celebration in Syria. On New Year's Eve, all members of the family come together, even those who have not seen each other since the end of last year. I will meet here with friends and celebrate a Syrian New Year's Eve, which by the way is not so different from the German one, to say goodbye to the year that is coming to an end.
Old and new guests
We will cook food, get drinks, listen to music and dance into the new year. Surely some of us will launch New Year's Eve rockets. We, the New Year's Eve Society, are not from the same family, we come from different cities and regions of Syria. Most of us have been connected by friendship for a long time.
Some of us will be there because otherwise we would be alone on New Year's Eve. Other guests we will see for the first time: We will be happy that they are here and that we consider them as part of the group. The memories, stories and experiences that we bring back with us will be omnipresent.
Everyone will have something to tell and remember the time before they escaped. Many, if not all, will write and talk to their families and friends in Syria during the evening. We will laugh and cry, expressing good wishes to each other and the hope of seeing each other again soon.
Good wishes?! An enigmatic expression used in Arabic to refer to what is difficult – if not impossible – to achieve.
Nevertheless, this is exactly what we wish for and we are extremely hopeful and confident. We do not give up hope and confidence so that we can live on. And we do not hurt anyone in the process. I wish peace, love and a dignified life full of joy to all people".
Kefah Ali Deeb (*1982) is a visual artist and author of children's books and magazines from Syria. She fled to Berlin in 2014 and wrote about her old home Syria and her new home Berlin in the taz column "Neighbors" for over six years. She is editor of Handbook Germany, an information portal by and for refugees. She also publishes in other German magazines such as ZEIT online and 51 °. As an activist, Kefah Ali Deeb is a member of the National Coordination Committee for Democratic Change in Syria. She gives guided tours of the Berlin Pergamon Museum through the Multaka project.
In the column article "Good morning, Berlin" Kefah Ali Deeb thinks on New Year's morning of her hometown Damascus and her new home Berlin. She thinks about the importance that New Year's Eve had and has for her communities in both cities and wishes her family in Syria, with whom she used to celebrate New Year's Eve, and her friends in Berlin, with whom she now celebrates "peace, love and a dignified life full of joy".
This article is published here with the kind permission of Kefah Ali Deeb.
The first publication appeared in German ("Guten Morgen, Berlin") on December 31, 2018 in the taz column "Neighbours" ("Nachbarn"): https://taz.de/Kolumne-Nachbarn/!5592535/ (26.08.2020).
Translation from Arabic to German by Mustafa Al-Slaiman.
Translation from German to English © Minor Kontor.