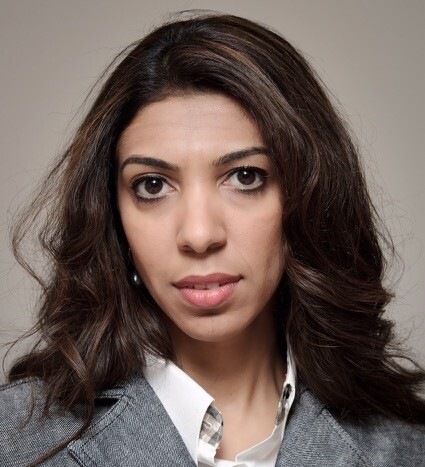 I was working as a journalist in my country for very long years. Since 2011 I was facing harassment and arrests and the authorities are forcing us journalists into a corner and we can't do our job as perfect as we want. But it's a fight: We try our best and they try our best to stop us. But in 2016 I reached the point that I can't continue working there because my license was revoked and I was banned from travelling, banned from working. So there was no point of staying in the country. And also the ban from traveling was scary because I was scared about the next point:
And I'm scared of the arrest because it happened to me before. […] So when they lifted the ban, I just reacted and left, but without any plans, knowing nothing. But when I got the call: You can travel. I just put my stuff in the suitcase and I left, coming to Paris because I was working with the French media for 12 years or something. So it seemed logical to go to Paris and start work with them from there, but this was not the case.
Nazeeha Saeed worked as a journalist for international and local media in Bahrain for over 20 years. From 2011 she was exposed to state repression because of her journalistic work, especially on human rights issues. She was arrested and tortured for her critical reporting on the democracy protest movement, which erupted in Bahrain in the course of the "Arab Spring." Nevertheless, she remained in the country until 2016 and was an activist for freedom of opinion and freedom of the press. In 2016 her journalistic license was revoked and a travel ban was imposed. She was sued for allegedly continuing to work as a journalist despite having her license revoked. As soon as the travel ban was lifted for a short time, Nazeeha Saeed left the country out of fear of further arrest. She first came to Paris to continue working with her previous clients. International organizations for free press work supported her in starting over in Europe and she succeeded in obtaining a right of residence even without asylum proceedings. She has been living in Berlin since fall 2019.
Nazeeha continues her journalistic work in Europe. She continues to write about the situation in Bahrain and the Gulf region, especially about human rights issues such as the situation of guest workers, women and LGBTIQ* persons. She also publishes articles on the situation in Europe, especially on exile life in Paris and Berlin. Nazeeha Saeed is committed to free journalism and gives empowerment and strategy workshops for journalists working in areas of political conflict. Because of her work she has become the face for violations of freedom of the press and freedom of opinion in Bahrain, which ranks 169th out of 180 in Reporters Without Borders' press freedom index.
In this excerpt from an interview that We Refugees Archive conducted with Nazeeha Saeed in July 2020, she talks about the circumstances under which she had to leave Bahrain.
This interview with Nazeeha Saeed was conducted by We Refugees Archive, 15 July 2020.