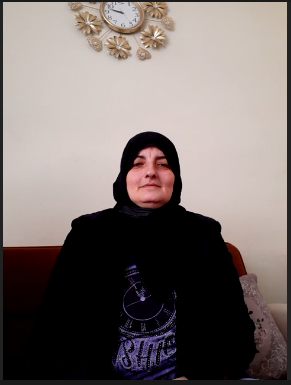 First two years were so hard, so difficult for me. It was so hard like I couldn't expect, really. After that it became normal. Always the country of origin is the best country for the person, to live there, to have their life, all of that. But now, the life is good, just after that period, we have a life that is good enough.
Financial situation was the worst. Because, first  two years were so difficult, we couldn't barely manage to eat and stay. After that, the language barrier is a big barrier. We couldn't connect with other people. And the culture as well. People in here were seeing us as "outsiders". They would, like look to us with that look so, after they got to know us, after they learned that we are similar, now everybody respects us. Everybody knows, we live here. Here, I go out and come back home, I say "Hi" to them, I talked with them but I don't visit them. I don't visit Turkish people, I don't visit like Syrian people we go. Only "Selam", that's it.
[…] I only know the basic things in Turkish, but I understand a bit. I am not so good with Turkish, my husband as well. However our younger boy, twelve years old, goes to school and he knows very good Turkish. The daughters as well, they know good Turkish. In normal life, I don't need translation. I know a basic Turkish. But, in some crucial situation, at the doctor's or in some other places, if I need translation, I texted to children to help me.
[…] Now, I have that feeling that I can say: This is my home, my street, my shop. So I'm used to it and I always thank God for the things that I have. I go to the bazaar, I go to the shops, I go to Bim, 11A Turkish supermarket. I buy my stuff, I know the places of the stuff. It's my street, it's my place, it's my neighborhood. If we need something outside the home, I go out, if my husband wants some support in the shop, I go and help him. […]
First when we came, we were refugees, they told us you are refugees. But now, I feel I'm a resident here, this is my home. I just wish to change the home.
Footnotes

1

A Turkish supermarket.
Ummuahmde fled the war in Syria in 2012, together with her family. Since then they live in Istanbul and run a small shop there. In the first two years, as she reports in the this interview passage, she and her family struggled to earn their living in the new surroundings. She also talks about language barriers and social exclusion. Ummuahmed explains how she was handling and partly overcoming these barriers with the time passing, thereby feeling more established in Istanbul now.
This interview was conducted in English and Arabic by Elif Yenigün for the We Refugees Archive in 2021.