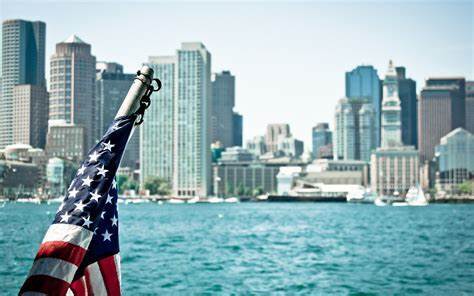 […] [T]he asylum process was really I like, I don't know how to describe it, but it was intimidating, humiliating thing, inhumane at all these sense now when I'm saying this, keep in mind that I'm in a privileged position where I speak the language. I had access to a very prestigious and amazing legal team to support my case like basically they filed like 8000 pages in my claim. For me and I speak their language, so I had been interviewed by them in in their offices like and they really supported me, but the best way they could, but still the entire process was very, very inhumane.
Now if I can, if I can talk more about this, basically what you need to go through to apply for asylum is go through your entire life from the beginning till the end. Especially like the times when you really had bad experiences, like to talk about my detention experience, how that was like, how I was tortured, what type of tools were used for my torture. What is the level of pain that I went through. What I saw, what I've been, uh, told when I was under detention.
All these details just to prove that your life is miserable in a way that you need to apply for asylum. And you, you deserve to be a refugee in the United States and then at the end of the process, which extended from August 2021 until end of November 2021. Basically, I had to prove that my life was awful, that I am applying for asylum, and I went to the to the interview with that mindset. And that stayed with me for a very long time just thinking, Oh yeah, I cannot go back to Turkey. It's not safe for me. I cannot go back to Syria. I cannot see my family. I cannot see my friends. I cannot see my relatives who are still in Syria because it's not safe.
It's just like, I'm really in a bad position.
Like I'm really like my life really sucks so and like even during the interview process, uh, like the officer was super nice, but again, like this system was put in a way that make it challenging for people that you go into the interview in a position where you need to defend yourself, to defend your right, or to defend your claim that you deserve a better life. And that the way you are being approached, that you lie, being accused of lying. This is by default like you are lying unless you prove that you are not.
Which is which is really bad. I spent 8 hours being interviewed by the officer and as I mentioned, like when he was asking specifically about my torture, who was that? Where you were detained? What the people who detained you were wearing and all these memories like I tried so hard to forget. All these details I even went when I was released from detention, I wrote like 50 pages of my experience and I kept them hidden so I don't read them again so I like forget the entire experience.
I had to go through these documents preparing for my asylum interview, uh, we talked to like Turkish lawyers who want who like submitted statements about my situation in Turkey and while we were trying to convince ourselves that we are still, we still have some hope to get back to Turkey and get the citizenship. Their statements said clearly that if he is a client who would like to get our support, we would not accept his case because he has a 100% losing case to get his citizenship. Like just reading this, we knew this, but we tried to convince ourselves that this is not true.
But then seeing this on paper and just like having it as part of your life complexities was was was really bad. Not only on me but also on the admin like I I went through a psychological evaluation and it showed that during that period of time I had the PTSD, all symptoms where like I would wake up on the night with night on my nightmares and have that palpitation whenever I recall any details and just a lot of anxiety throughout the entire process.
Malek11name changed fled Syria for Turkey after 2014 and now lives in the U.S., where he has asylum status. At the beginning of the civil war until 2014, he volunteered in an opposition field hospital as an emergency paramedic and later in hospitals in Aleppo.
The interview was conducted by the We Refugees Archive Team in the fall of 2022.